Align Technology
Stand: G30
Intraoral Cameras
CAD/CAM
Cosmetic Supplies / Treatments
CPD Education / Training
Digital Imaging / 3D Imaging
Orthodontic Suppliers
Restoratives
Software
No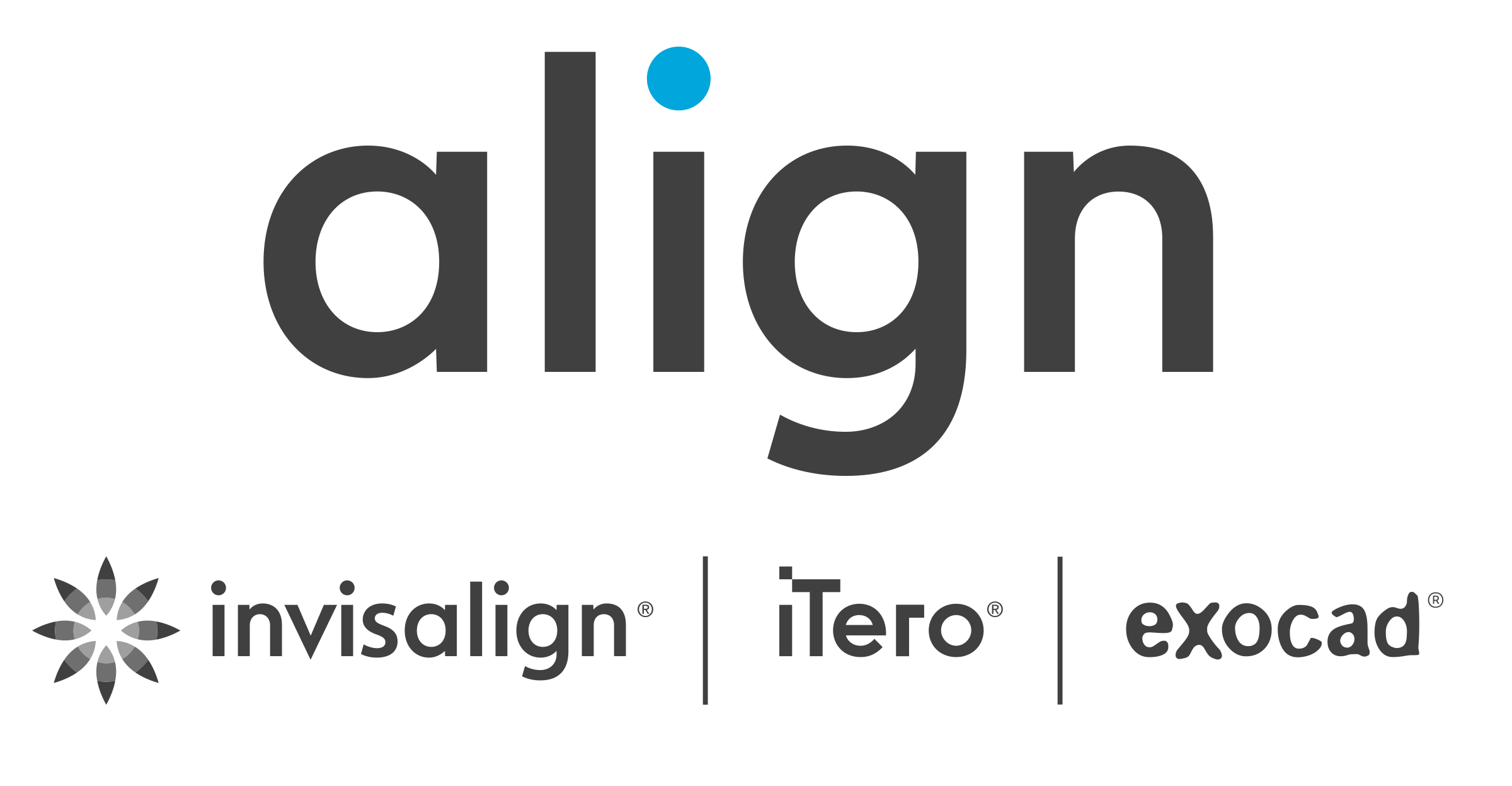 Align Technology is a global medical device company engaged in the design, manufacture and marketing of the Invisalign® system, the most advanced clear aligner system in the world, and iTero® intraoral scanners services for orthodontic and restorative dentistry. Align's products help dental professionals achieve the clinical results they expect and deliver effective, cutting-edge dental options to patients.
The Invisalign system is used for straightening teeth with a series of custom-made aligners for each patient. Invisalign treatment is offered in over 100 countries across the globe. Invisalign treatment is prescribed to teenage and adult patients through Invisalign-trained orthodontists or general practitioner dentists (GP dentists).Patient pricing for Invisalign products is determined by the doctor, depending on the treatment plan.
The iTero scanner uses patented parallel confocal imaging technology to capture an accurate 3D digital impression image of the patient's dentition.
Address
Align Technology Switzerland GmbHSuurstoffi 226343 Rotkreuz
N/A
Switzerland
Your search returned no results