16 Apr 2021
A first for Euronda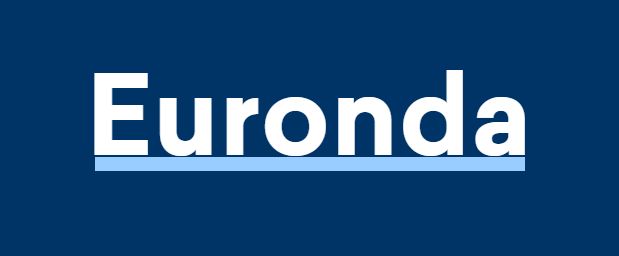 The British Dental Conference and Dentistry Show is proud to welcome dental manufacturers and suppliers from across the globe. It has been firmly established as a leading platform from which to launch into the UK market. We spoke to Euronda to see why the organisation will be attending the event for the first time in 2022.
Euronda® was founded in 1975 and has since established seven European branches for its various product lines in Italy, Germany, France and Russia, which are operated by 200+ employees and service over 100 countries. It is the number one manufacturer of various products in Europe, including disposable towels/patient bibs, face masks and cups, as well as the top manufacturer of saliva ejectors globally. It is also a leading provider of thermosealing machines and sterilization rolls for dental practices and autoclaves in Europe.
Nicola Basso, Corporate Business Manager for Euronda Spa, passionately summarises what the company stands for:
"Our mission is to protect people within the dental clinic. We do this with four key products lines – Monoart®, Pro System®, Eurosteril® and Alle®.
Monoart®: a wide range of disposable devices and accessories for the protection of dentists, patients and operators. Continuous research and top-quality materials coupled with a wide choice of colours have given this range its name.
Pro System®: a complete system of equipment for every stage of the sterilization process. Euronda has developed a physical and digital traceability and retrievability system to validate, guarantee and verify that the entire process has been conducted correctly.
Eurosteril®: our rolls and pouches feature all the characteristics of the ideal accompaniment for optimum sterilization. Produced in a clean room using cutting-edge processes, they are manufactured by Euronda using exclusively top-quality materials.
Alle®: the line of sterile disposable products for dental surgery, instruments and solutions specially designed to create a sterile and uncontaminated surgical field for dental procedures, and to prevent the risk of infection.
"These include products needed every day in the practice, as well as crucial sterilisation and infection control equipment. We aim to provide good products at competitive prices alongside a customer-oriented service and support."
Nicola goes on to discuss why the team will be exhibiting at the British Dental Conference and Dentistry Show for the first time in 2022. He says:
"This will be the first time we attend an event in the UK. As an industry leader in various countries throughout Europe, we are keen to grow our presence within the UK, which we view as a highly influential and important market. We know there are already several players in the field, but we want to show what makes us unique and how we differ from others. We will, therefore, be investing heavily in our UK marketing activities throughout 2021 and beyond."
At the British Dental Conference and Dentistry Show 2022, the team from Euronda will be looking to demonstrate the Monart range of products. According to Nicola, there are three defining areas that make these solutions superior to others currently available in the market:
Quality – the devil is in the detail for Euronda when it comes to the design of products, their packing and delivery systems.
Quality of raw materials – investing in higher quality raw materials improves production processes and ensures stability and quality of solutions fabricated. The company is also conscious about minimising its environmental impact, which is achieved by using only highly sustainable materials like recycled packing and medical-grade plastic free from phthalates and pollutants.
Promoting individuality of customers – Euronda enables practices to highlight their uniqueness with a wide range of colours and patterns across the entire consumables range. This is about the beauty of the products as well as the quality, helping professionals to feel great while reflecting their own practice brands.
"The quality of our products is what makes us stand out," continues Nicola, "and we want to help our customers be different and stand out from other practices as well. At the show, we will be giving out sample kits of our disposable products in various different colours. We will be seeking feedback from delegates as to what they think about our solutions and how we could support their businesses moving forward. I am confident that once you've tried our products, you'll choose to work with us in the future!"
Demonstrating how the British Dental Conference and Dentistry Show can provide a springboard for new products and brands, Euronda will be using the platform as its initial introduction to UK dentistry. Nicola concludes:
"Our goal is to establish Euronda as the gold standard in disposable products in the UK. We then hope to introduce our sterilisation equipment and autoclaves, providing a complete solution for our customers. We understand the importance of customer support and so are developing a team in the UK able to deliver a first-class service that our UK customers will value. The show is our first step."