20 Feb 2023
Boost your practice income with new products from CosTech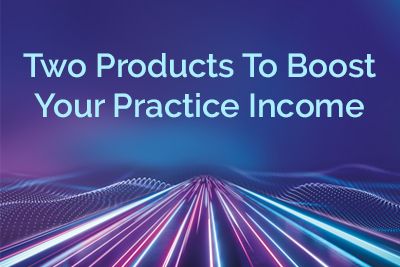 Meet CosTech at Stand K60 and get a look at two new products set to boost your practice profits while putting smiles on your patient's faces.
Straight teeth for life with Truvinci Aligners
Truvinci is an orthodontist-led clear aligner system with a focus on longevity of treatment and competitive pricing. Every Truvinci case is designed by the orthodontist team at Illusion Aligners who have worked with over 3,700 dentists and created in excess of 50,000 happy smiles and counting. The included Lifetime Smile Security protects the patient's investment in their teeth and allows dentists to prescribe Truvinci with confidence.
The consistent outcomes and all-inclusive fixed pricing make it easy for dentists to build Truvinci aligners into a treatment plan while having qualified orthodontist support on hand when needed. Meanwhile patients are given 3D printed before & after models along with visualisations of how their finished smile will look before treatment commences resulting in higher treatment uptake.
Professional whitening, boosted.
Saber White is a gamechanger here to shake up the oversaturated tooth whitening market. Its Whiten & Recover package stands out as an attractive product providing excellent, reliable results at home while also promoting post-whitening remineralisation of the patient's teeth. The corresponding Boost package works either as a standalone or complementary light-enhanced treatment for fast whitening on the go and a quick confidence boost when it's needed most.
The twin approach of Saber White gives patients the best of both worlds pairing the instant feel good factor of light-enhanced whitening with the reliability of a tray-based system. The innovative recovery tablets are a unique way for patients to refresh their mouth after each session while gently removing any remaining gel without the need for abrasive brushing.
The CosTech team will be promoting Truvinci Aligners and Saber White on stand K60 at the British Dental Conference & Dentistry Show but why wait until then? Request your starter pack now and get pricing, patient marketing materials and ordering info delivered straight to your practice.
Any questions?
Email the Costech team on info@costech.co.uk or call on 01474 320 076, our lines are open 9am-12noon Monday to Friday.
Request Starter a Pack here
.