15 Mar 2022
Bringing endodontic expertise to all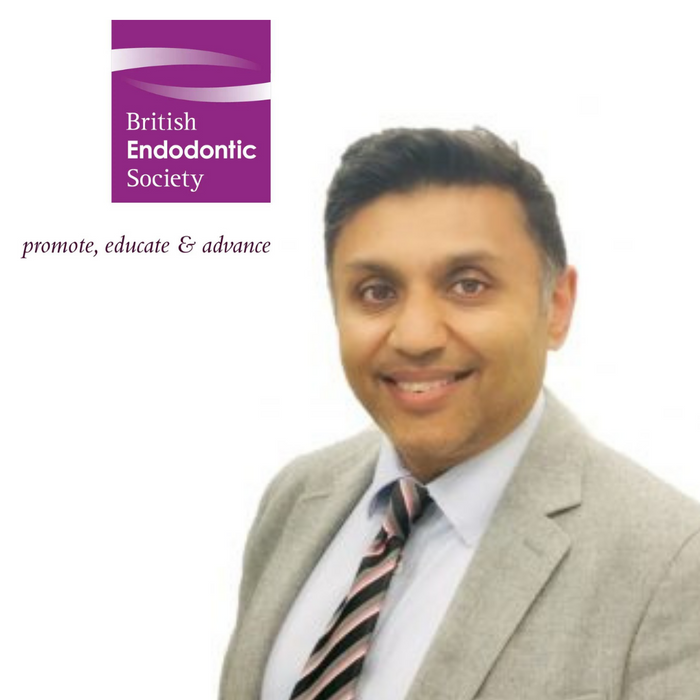 Dr Sanjeev Bhanderi, President of the British Endodontic Society (BES), comments on why he and his colleagues are looking forward to the British Dental Conference and Dentistry Show Birmingham 2022:
"It is important for the BES to be part of the show because it's probably the biggest combined trade show and conference in UK in terms of size, selection of speakers and topics. Centrally located, this also makes it easy for everyone to attend. Our previous experience of the show has demonstrated that it's very well attended, providing an opportunity for people to come and see us, and informally ask questions, which is different to our own Society conferences and meetings. This is a great chance to welcome and meet new members. The BES has been growing phenomenally in the last couple of years with more dentists joining our society and increasing awareness by dentists to try and save teeth and look for specialist or higher training, especially since the pandemic began. The event is also a chance to meet GDPs from all walks of life and share our knowledge with them."
The BES is supporting education in the Specialist Interest Theatre, bringing specialist endodontists to speak with colleagues on a range of subjects, including Dr Bhanderi, Dr Aly Morgan and Dr William McLean. Dr Bhanderi continues:
"This show provides a great interactive learning experience, which is one of the best in the UK. Topics from BES speakers will cover all aspects of endodontic treatment from diagnosis and assessment, to restoration, and will help colleagues to better understand when a tooth can be saved and when it requires extraction. All the speakers work in practice and are University teachers so we are in touch with the dilemmas GDPs face and hope to offer some practical support and guidance. In my lecture, for example, I hope to show that if teeth are cracked, they don't routinely have to be lost – there is often an opportunity to save and restore them. The goal is to save natural teeth for longer in a predictable way. Our mix of sessions will complement others available across the programme and we look forward to offering education alongside other professional societies and renowned speakers in a really good learning atmosphere."
The British Dental Conference and Dentistry Show Birmingham 2022 will be held on Friday 13th and Saturday 14th May 2022, Birmingham NEC, co-located with DTS.
For more information email dentistry@closerstillmedia.com