04 May 2022
Dental materials make all the difference to treatment outcomes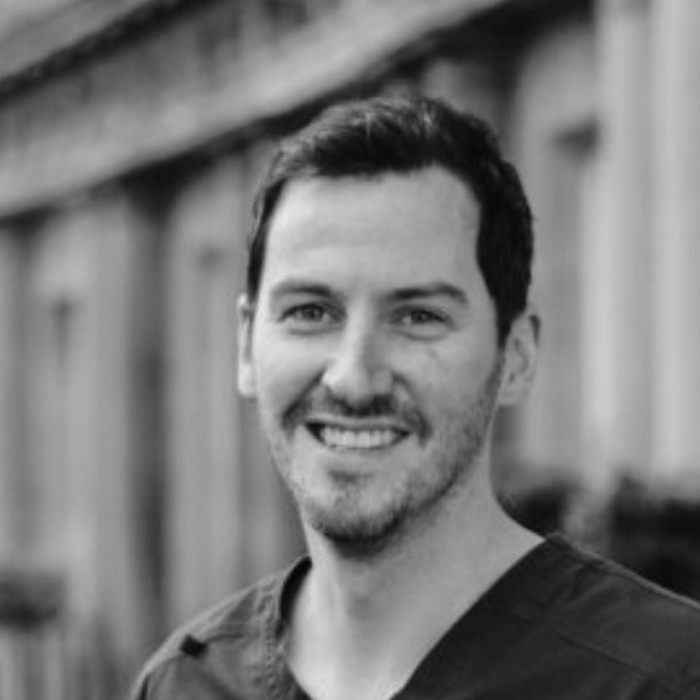 Dr Colin McGuirk of Circus Dental in Bath will be among the many highly-esteemed speakers in the BDA Theatre at the British Dental Conference and Dentistry Show (BDCDS) 2022. Colin currently focuses his practice on restorative dentistry and implantology. He achieved an MSc in Clinical Dentistry from King's College, London in fixed and removal prosthodontics and an MSc in Implantology from Bristol University. He also completed training at the world-renowned Kois Centre in Seattle to elevate his functional and aesthetic outcomes. Colin remains a prominent postgraduate teacher at King's College, London, and the University of Bristol and also lectures internationally.
At BDCDS, Colin will be presenting a session entitled "Modern dental materials and their use to deliver more predictable dentistry: where to use, when to use and what to do with them". Commenting on why this is an important topic for dental professionals in the current landscape, he says:
"At the risk of sounding geeky, it's an exciting time for dental materials. Solutions have developed to a point where we have multiple families of materials that can restore a patient's function and aesthetics in a minimally invasive way. The difficulty we face is that although these families look similar, they have different properties. This means that they have different indications, preparation requirements and cementation techniques – all of which will impact the quality of the outcome achieved. Using techniques learnt for one ceramic may not work for another type and this could lead to premature failure of a restoration or even of the tooth.
"With these significant differences between modern materials, we cannot expect one material or technique to be ideal for every clinical scenario. With an adequate appreciation of the different material properties, a clinician can select the optimal solution for each individual case. Couple this with an awareness of how to use each material to take advantage of the unique properties it presents and we should be able to produce restorations that have the best chance of lasting in the long-term."
As Colin eludes, his session will explore how the latest material advances facilitate aesthetic and durable restorations in a wide range of cases. He will highlight the importance of case selection, material handling and preparation design, offering practical hints and tips to help delegates get the very most from the solutions they use in practice. Colin continues:
"I commonly see dentists critiquing their own preps or technical skill when a restoration fails. In my opinion, the treatment planning stage is often overlooked in this process but it is just as important (if not more so) than the actual implementation. After attending my lecture, I hope that dentists will return to practice on Monday morning and be able to confidently identify where and how to use (and not use) the different ceramic materials such as Lithium Disilicate or Zirconia."
Other sessions in the BDA Theatre will include Dr Riaz Yar discussing occlusion, Dr Lochana Nanayakkara exploring the links between heart and oral health, Dr Len D-Cruz helping delegates reduce the risk of litigation and Dr Amit Patel demystifying the new periodontal classification system.
Ensuring an inclusive and comprehensive learning experience, BDCDS will present a range of other educational sessions for dentists to utilise, including sessions dedicated to aesthetic dentistry with the British Academy of Aesthetic Dentistry (BACD), and those focused on compliance issues with Apolline. The event has also teamed up with the College of General Dentistry to provide the Core CPD Theatre, which will cover essential CPD topics for all the team to enjoy.
Of course, it almost goes without saying that the show will be a great place for networking and connecting with colleagues from across the profession as well. We're looking forward to welcoming more than 10,000 attendees, with delegates, exhibitors and speakers coming together to share experiences and drive standards forward. Plus, the Dental Awards on Friday night offer a fantastic opportunity to really relax and enjoy time with friends. Colin adds:
"This event has always been a great place for the profession to gather and share ideas. With the difficulties of the past couple of years, there's a particular excitement in getting together again. The line-up looks fantastic and I will certainly be staying for the entire show and hope to get to talk with as many people as possible."
If you haven't already, time is running out to register for BDCDS and secure your place at the event. Delegate passes are completely free and there will be something for all members of the team. Register
here
.