22 May 2020
Get ready and keep talking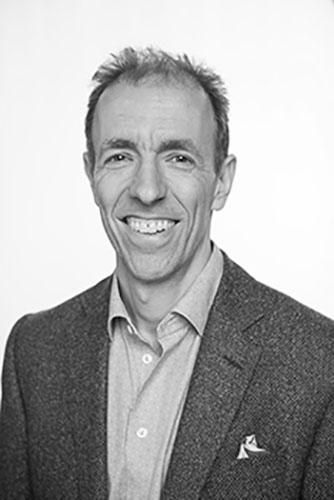 It is not yet clear when and how dental practices in the UK will be able to re-open. A gradual approach is widely anticipated, with staff and services returning slowly. One thing that does seem clear, however, is that the provision of dentistry will be different to how it was before all this. The type of treatment offered and the way in which it is provided will need to adapt to the new way of things and this means that all dental professionals need to be ready to evolve.
Stay connected
For practice principals, what you do now to engage with your team and your patients, as well as the protocols you put in place, will encourage a smoother return to work. A keen advocate for clear and constant communication, James Goolnik – Principal of Bow Lane Dental Group – commented:
"The number one thing Principals should be doing is reassuring colleagues – the worst thing to do is go quiet. Your team are looking to you for direction so it's important to provide some reassurance that you are there for them."
To keep in contact with his team, James organises weekly video calls and emails to help everyone to catch up, discuss the latest in dentistry and stay positive. These activities are as much as maintaining the team spirit as they are about encouraging the wellbeing of each individual.
For similar reasons, James believes it is just as crucial to remain visible to patients.
"We have added a pop up to our website to direct all contact to email, so patients know we are still here for them," James says. "We are also regularly updating our social media pages, being respectable of the difficulties that so many are facing. It's not the time for advertising smile makeovers. Instead, we are offering helpful information and advice on how to deal with common dental problems or emergencies.
"We are also communicating the importance of reducing sugar intake, which is encapsulated within my Kick Sugar book at www.rewardsproject.org. With more time on their hands, we are encouraging people to cook healthy meals from scratch with their families, promoting balanced nutrition to support patients and focus their attention in a positive way."
Ready yourself and your business
With open channels of communication with patients, it is much easier to triage enquiries and concerns and be ready for when the practice is open again. James offers a few hints and tips on how practice teams can use the information they gain from patients to better prepare. He says:
"I would recommend building a database of patient queries received, so you know who requires what treatment and how urgent it is. You could also organise a shift schedule for staff so that you can open longer hours if necessary and review the PPE in stock. Plus, think about in which order equipment should be switched on, which service providers you'll need to contact, how you could enforce social distancing and create a contactless patient journey.
"Everything you do to protect your patients and your staff should be communicated with both parties as well. Patients need to know that you already have exceptional infection control protocols and that you will follow any additional evidence-based recommendations as announced."
Permanent change
It is highly likely that we will see permanent changes throughout the dental profession in the months to come. Some practices have found new, more convenient and accessible ways of doing things, while others have maximised on the potential that some of their existing systems and technologies offer.
Providing his thoughts on the future of dentistry, James adds:
"The public are more aware of holistic health connections. They also better understand cross infection control, so it's important for practices to make their protocols more visible.
"I think remote services will be maximised as people reduce travel and maintain some social distancing. While dentistry will always require at least some physical contact, I predict a shift towards long-term, permanent solutions that will reduce the need for regular practice visits. This could lead to more conversations about long-term and holistic approaches to dental and general health.
"The next couple of years may be difficult and we will not be going back to where we were – rather, dentistry will have a different model altogether. It is vital to remember those individuals and companies who supported you throughout this crisis and to support them on the other side. This will make for an even stronger profession."
A brighter future, together
James is one of many high-profile speakers to present lectures at the British Dental Conference and Dentistry Show each year. The next event will once again bring together hundreds of experts in their respective fields, as well as industry-leading manufacturers and suppliers. For now, we hope you find these expert insights useful in preparation for your return to dentistry.