16 Apr 2021
How technology has helped dentists during COVID-19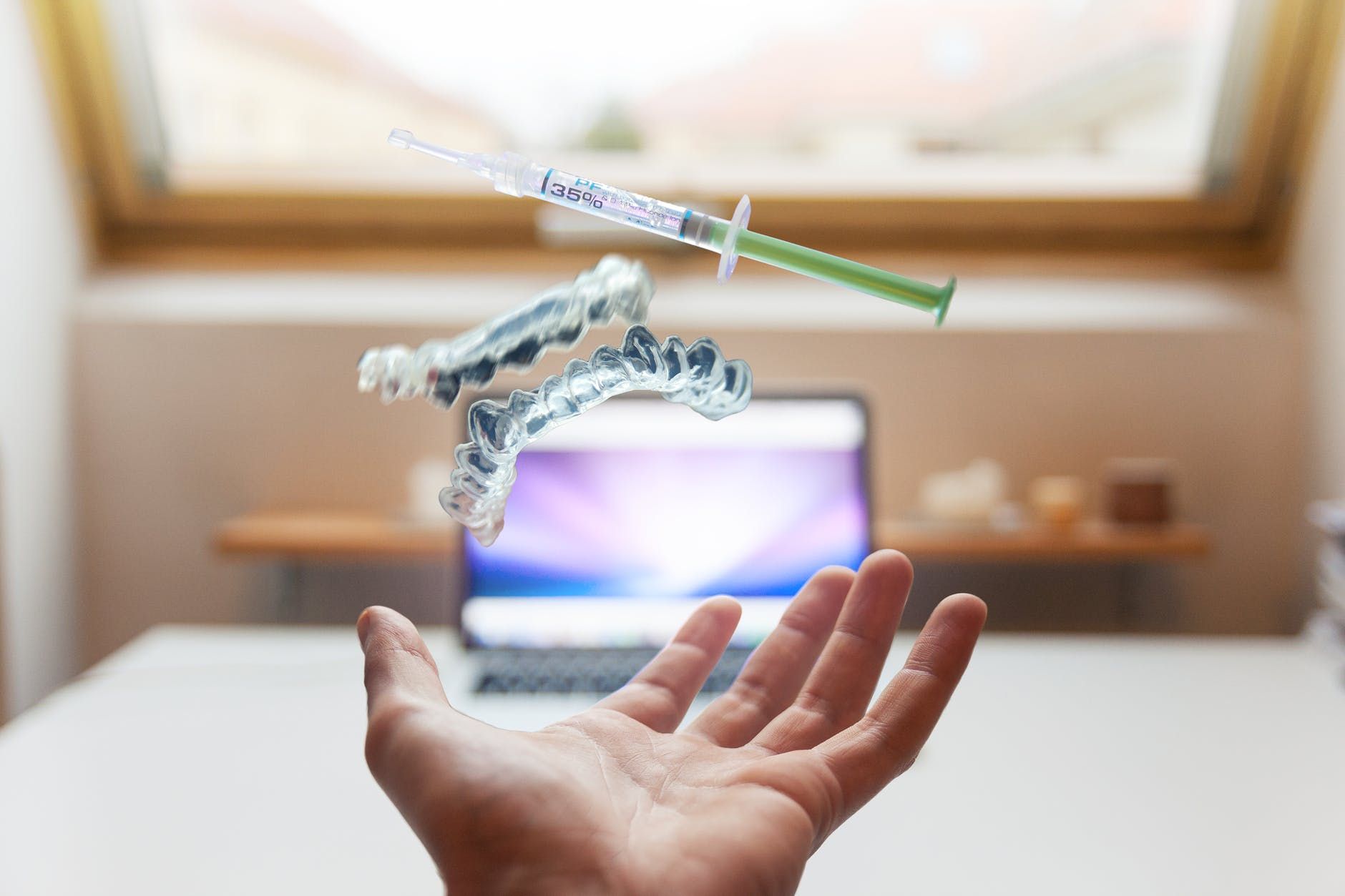 The COVID-19 pandemic has affected lives and professions worldwide, with dentistry being no exception.  Practices have been forced to change the way they would normally operate and instead, embrace new, digital ways of working, communicating, connecting, and delivering consultations and treatment for patients to ensure the safety of their teams, their patients and the financial sustainability of their practice.  
Dr Kam Sachdev, Lead Technician, at Gentle Dental Care Group, a family-run group of dental practices based in Croydon, Sutton and Bromley, shares his thoughts on how technology has helped his eight-practice group survive the challenges faced of late, as well as the positives his practice gained from this challenging year…
The original lockdown of March 2020 was the beginning of some very unchartered territory for our practice and for dentists across the country. A failure by the government to communicate any kind of solid strategy or sound advice in those early weeks, combined with the concern around how we were going to ensure everyone was kept safe whilst trying to keep our practice afloat, were quite frankly, worrying times for us all.
Initially, social media became our go-to channel as it was an instant way for dentists to disseminate data and knowledge. We are members of several private Facebook groups, that are set up by dentists, for dentists. Being able to share key information with other colleagues in the profession during those early weeks (while we waited on updates from the government), was a massive advantage to us both professionally and personally. Once information started to become more readily available we relied heavily on the British Dental Association (BDA), the Local Dental Committee (LDC), OCDO bulletins, the Care Quality Commission (CQC) and the Faculty of General Dental Practice (FGDP) to provide us with the answers and reassurance we were looking for.
Like so many others, our practice really had to rise to the challenge of providing essential dental care to patients during those first few phases of the pandemic using systems that many of our team had never used before, or not used to such a scale. Thus, remote consultations for delivering the "three A's"; advice, analgesics, antibiotics recommended by the government, became our lifeline. We were able to see patients via our Gentle Dental Care video consultation system and provide interim assistance where possible. However, carrying out video consults brought with it its own set of limitations that we needed to adapt to.
Making clinical assessments without being able to pick up effectively on non-verbal communication or carry out an examination was challenging, but our main frustration was that we were only able to provide advice and signposting services rather than provide definitive treatments for our patients. We decided to follow the good practice principals from the GDC for remote consultations to ensure we were following the appropriate guidelines in place at that particular time.
Time was another factor that at the outset of consulting remotely, we severely misjudged. Extra time to carry out identity checks and record them, extra time to explain the limitations of telephone and video triage to patients, extra time to listen carefully to the information being provided and to ensure that the individuals we consulted with were clear on what we advised, and extra time for recording in the patients' notes that the appointment was made via remote consultation as well as what was said, agreed and prescribed.
Allowing adequate time for prescribing was also an important aspect. Checking and understanding each individual's current medication(s) dosage's along with contradictions where applicable and other issues to ensure safe compliance, took longer. We soon realised that the number of patients we were able to consult with on a daily basis would need to be cut considerably in order to adhere to our practice safeguarding measures. However, once we had fine-tuned some of the considerations with remote consultations, we found them extremely effective - an unplanned trend that we will definitely consider implementing in some form in our practice post pandemic.
During phase two Covid, digitalised forms and online payments played a vital role in improving contact-free visits. We ensured everything that could be done digitally prior to walking through the door was completed. We were even able to move our locally hosted monthly dental seminars (regularly attended by 100-200 attendees) to weekly National Dental Seminars which saw over 1000 register via the power of Zoom Webinars.
With the majority of our staff working from home we successfully moved all our staff meetings and communications to Microsoft Teams which we will definitely be carrying forward for the foreseeable future and beyond. As a large, eight-practice group, it has proved a fantastic collaboration tool for our staff. We can still meet when we want to, document and screen share, stream conversations, and stay focused with an agenda to cover a large amount of information through the group. Chatting with colleagues and airing concerns within the informal chat function has been very beneficial in raising spirits.
We have also learned the importance of using social media as a connector and relationship builder for friends and family as well as our patients, rather than just a place to make announcements and share information. We want to continue the community spirit embraced during recent months and become more socially in touch with our patients and continue to build our business around the social and community aspects of their lives. Our social channels are where we should be taking our patients behind the scenes of our practice and showing them more about who we are and what we are passionate about so we can interact with them personally and professionally. By building more of a relationship with our patients via social media, we have seen some of our notoriously nervous patients walk through the door calmer and less anxious, having kept in contact with us informally over social channels and learning more about the 'human' side of our practice and its staff.
As the repercussions of the COVID-19 pandemic continue to unfold, we will undoubtedly continue to have concerns of the impact it has had on the future of dentistry. However, we have found that opportunity really can be born from a crisis. Our practice has definitely embraced the opportunities that have evolved from having to implement an increased digital (and remote) working environment. We've begun the process of re-evaluating the systems we previously had in place and have already identified many ways where we can streamline our processes further with the help of clear communication and technical skills we have developed during 2020.
While the pandemic has highlighted that the digital world will always enable us to find and disseminate information quickly and efficiently, it will also always help us find a way to communicate, reach out and support one another in times of need. As humans, in order to get through adversity, we have to try to find a level of positivity to sustain ourselves. Technology allows us to connect instantly with friends, colleagues, family, and patients so we find the positivity we need.
We are proud of how our industry has pulled together to support and interact with each other despite the ongoing challenges faced by healthcare professionals.