23 Oct 2020
Keeping up with the latest trends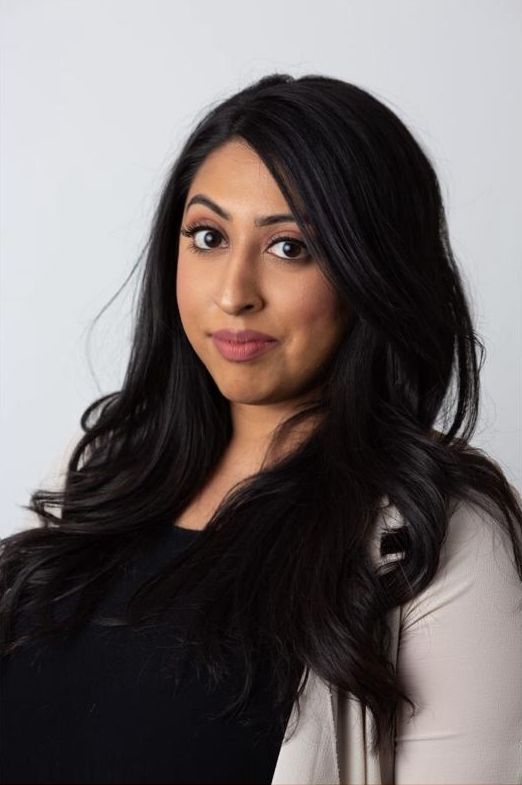 Trends come and go, making it all too tempting to switch off from the continuous barrage of information about the next big craze. Even if your dental practice is well-established, keeping up with the latest trends in dentistry is essential in order to demonstrate to patients that you are adaptable and willing to take risks to meet their demands. If you aren't already adopting popular practises or at least keeping track of them, then you could potentially miss out on the opportunity to grow your business and increase your competitive edge. Given the ever-changing nature of dentistry, let's consider some of the ways in which you can stay abreast of new industry developments.
Stay active on social media
Half of people in the UK now get their news from social media, so it makes sense that trends often emerge on platforms like Facebook, Twitter and Instagram.[1] Indeed, many celebrities and other iconic figures are increasingly taking advantage of social media to influence public perception and set trends. This is a key driver behind the rising popularity of cosmetic dentistry, with famous faces detailing their treatment journey online and improving awareness of procedures such as tooth whitening and orthodontics. By maintaining an active social media presence and following leaders in the field, you can stay more informed of relevant and emerging trends.
Participate in forums and discussion boards
It is worthwhile scouting out forums and discussion boards that you could join in order to get in the loop on industry developments. Engaging with other participants in a relevant online discussion board or a private forum from a professional organisation can enable you to keep up-to-date with changes in dentistry. In fact, these platforms can offer a treasure trove of information, with people constantly sharing news and ideas, and learning from one another. For dental professionals, this provides an opportunity to explore exciting new concepts and techniques that could enhance the quality of patient care. It is important to participate in forums and discussion boards as much as possible and on a regular basis so that you are able to pick up on trends and insights, as well as topics that strike your interest or are relevant to your patients.
Subscribe to industry publications
Although they may seem antiquated, trade journals remain an effective means of staying in the know about specific issues affecting dentistry. However, it is important to do your research to determine which publications you should subscribe to in order to get the most out of your investment. Then it's a matter of blocking out some time to regularly read through the journals, whether in print or online. The same approach can be taken with consumer publications – with health and beauty magazines, in particular, you might find something that is relevant to dentistry, or even offers insight on a recent development that could affect your business and/or the patients you provide treatment to.
Engage with patients directly
Considering patients are at the heart of your business, it is essential to be aware of their changing needs and preferences to ensure the services you provide remain relevant to them. As such, don't be afraid to engage with existing and prospective patients to find out what dental trends are currently piquing their interest, as this will enable you to adapt your business to continue offering the most appropriate services. Soliciting feedback in the form of surveys or simply replying to patients' comments on your social media channels can provide invaluable sources of information, as can speaking to patients in person wherever possible. Never underestimate the power of patient insight.
Leverage analytical tools
There are innovative solutions available that enable you to analyse specific trends and identify key areas within your business that are working well and others that are not. For example, Carestream Dental's Sensei Cloud combines powerful imaging, practice management and clinical workflow capabilities in one cloud-based platform that can be accessed anywhere, at any time. This software acts as a trusted digital mentor by analysing practice data, reporting on key performance indicators, and providing actionable steps to support better decision-making in terms of improving the patient experience and boosting revenue. By taking advantage of analytical tools to track trends, dental practices can strike the right balance between providing exceptional patient care and operating more efficiently as a business.
Given the many changes that have taken place within the profession in recent months, being in the know has never been more important. Thankfully, there are a number of simple yet effective ways you can keep up-to-date with emerging trends, developments and concepts that could have a positive impact on the growth of your practice. In turn, you can stay one step ahead of the competition and ensure your business remains relevant in a constantly evolving industry.
For more information please contact Carestream Dental on 0800 169 9692 or visit www.carestreamdental.co.uk
For all the latest news and updates, follow us on Twitter @CarestreamDentl and Facebook
[1] Ofcom. (2019) Half of people now get their news from social media. Available at: https://www.ofcom.org.uk/about-ofcom/latest/features-and-news/half-of-people-get-news-from-social-media. [Last accessed: 25.08.20].
Visit the Carestream at The British Dental Conference and Dentistry Show taking place 21st-22nd May 2021 at the NEC Birmingham