16 Apr 2021
No team member left behind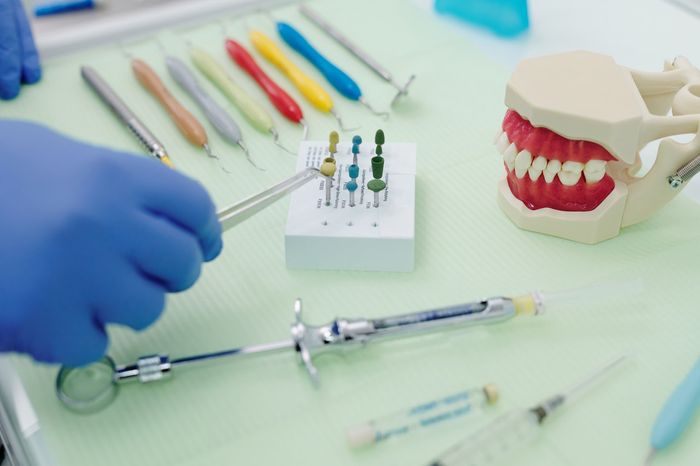 The synergistic relationship between you and your chosen dental technician is crucial to delivering the highest quality treatment and ensuring patients benefit from an effective, long-lasting result
The synergistic relationship between you and your chosen dental technician is crucial to delivering the highest quality treatment and ensuring patients benefit from an effective, long-lasting result. No matter whether you collaborate with a dental technician in-house or externally, they are as much a part of your team as your practice manager or dental nurse and should, therefore, benefit from as much support as you can provide. This is more important than ever given the damage that COVID-19 has done and continues to do to dental laboratories.
One could argue that the picture is not much better for dental practices, with numerous factors affecting their ability to treat the same number of patients each day as pre-pandemic. A fall in the number of patients visiting the practice has ultimately reduced the volume of work that labs have received. This means that many labs across the country are operating at a fraction of their usual capacity, which is significantly impacting their profitability. The situation has only been exacerbated by the difficulties labs have faced in accessing appropriate financial support.
Some lab staff may feel relieved to a certain extent knowing that the Coronavirus Job Retention Scheme (CJRS) has now been extended until September 2021. However, critics argue that these measures simply tape over the cracks, which is why job losses may still be inevitable when government funds eventually dry out. Under increasing pressure to either make drastic workforce reductions or close permanently, an estimated 85% of UK labs are expected to make staff redundant, equating to well over 1,500 dental technicians leaving the profession and potentially never returning in the future.
This would be a significant loss of skills and knowledge that are incredibly valuable to young dentists, who often rely on experienced dental technicians for support in completing complex and/or advanced cases. Many of these same dental technicians have invested heavily in the latest digital technology to enhance collaboration and communication with dentists, facilitating the delivery of top-quality restorations. Finance plans have been the only means of making this technology affordable for many labs, whose ability to make outstanding payments can ultimately be affected by a lack of income.
In order for dentistry to bounce back quicker and stronger from the pandemic, it is vital that dental practices support UK-based labs wherever possible. It is good practice to ensure that supplier bills are settled on time or, ideally, early to promote enhanced collaboration and ensure an efficient delivery system, whereby patients benefit from a quick and seamless service. It is also important to communicate and share information effectively in order to reduce the need for costly and time-consuming remakes.
Teamwork is as vital to the delivery of exceptional patient care, as it is to ensuring a successful recovery from the COVID-19 pandemic. As a dentist, your support for dental technicians makes all the difference to retaining invaluable skills, knowledge and experience that would benefit the next generation of clinicians and, in turn, patients. The BACD has always advocated for stronger professional relationship between dentists and dental technicians, which is why it encourages members and non-members alike to take action now.
[1] Westgarth, D. (2020) Dental labs and technicians: The last ones to fall?. BDJ In Practice. DOI: 10.1038/s41404-020-0533-2.