23 Mar 2023
Prevention is better than cure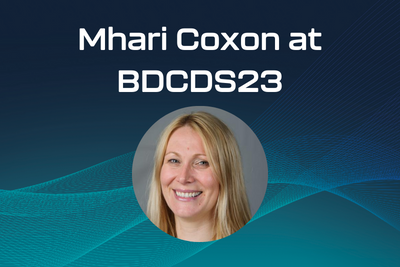 The Oral Health Foundation's president Mhari Coxon will be speaking to delegates about prevention led growth for dental practices at this year's British Dental Conference & Dentistry Show at the NEC in Birmingham.
A registered dental professional since 1994, Mhari maintains an interest in supporting clinical practices to involve the whole dental team in creating a prevention led approach to oral health care. Employing her wealth of experience in this area, Mhari's speaking session at BDCDS will cover the importance of a prevention led approach, and how to implement this with the support of the entire dental team. 'The talk is around prevention led practice and how to move from a focus on treatment as a measure of achievement to a prevention led model. A prevention led approach is achievable for most practices, and I hope to give some good food for thought on steps to take to move to this way of practising in a sustainable way for the practice.'
Mhari's lecture comes at a time when official guidance and public health strategies are starting to place increasing emphasis on preventative dentistry, encouraging dental professionals to educate patients and provide guidance on how to practically implement that advice to improve their general and oral health. 'This is a topic of global interest in healthcare. Preventative oral health care is on the Agenda for the WHO, and the European Federation of Periodontology has recently worked with The Economist to show the much stronger return on investment that is created when a preventative approach is adopted, when compared to a treatment led approach.'
Mhari's talk will build on this current thinking in the field of preventative dentistry by providing dental care professionals with practical advice on implementing a prevention led approach, recognising that every member of the dental team has their part to play. 'With a global and European focus on prevention led oral health management, there has never been a better time to make changes towards this in practice. This talk is aimed at the whole team, but will be particularly relevant to the practice owners and those who have the influence to drive change in their practice.'
BDCDS provides a great opportunity for the entire dental profession to come together and learn from each other, and Mhari is also looking forward to catching up with colleagues and friends at the show, as well as sharing the key message of the Oral Health Foundation with delegates. 'It is always good to connect with your peers, to listen and share views. For me, it is key to highlight the great work the Oral Health Foundation does as a charity, and how it can support dental professionals in achieving improved oral health for their patients.'
Don't miss Mhari Coxon's lecture on 'Creating prevention led growth for your practice' at 10:15 on Saturday 13th May in the CGDent Professional Development theatre at this year's British Dental Conference & Dentistry Show.