08 Dec 2022
What's on for BDCDS 2023?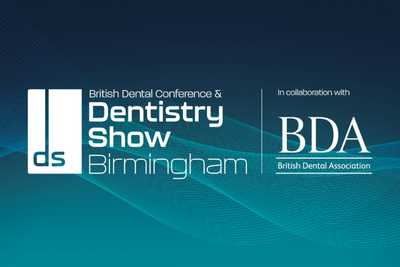 We can't wait to share all the details for BDCDS 2023 – things are definitely taking shape! We're keen to deliver a programme that will cover all the big topics right now, and we're bringing in some fantastic speakers that are known across the global profession for their clinical expertise, teaching experience and research accomplishments.
So, what can you look forward to?
New for 2023
Firstly, there will be a brand-new theatre curated by the College of General Dentistry that will offer Enhanced CPD for the whole team to enjoy. Subjects to be discussed here will include antimicrobial prescribing, radiography, treating patients with dementia, paediatric dentistry, equality and inclusion in dentistry, fluoridation, dento-legal challenges and career pathways.
Back by popular demand
Alongside new features will be several long-time favourite theatres such as BDA Theatre, which is highly anticipated year after year. Both BDA members and non-members alike are invited to hear from leading lights in the field as they provide world-class education on a variety of subjects.
Multiple other theatres will be returning to the Birmingham NEC as well, including:
BACD Aesthetic & Digital Dentist Theatre
Private Dentistry Theatre
Practice Management & Services Theatre
Dental Nurses' Forum
Dental Business Theatre
Facial Aesthetics Theatre
Speciality Interest Theatre
Next Generation Conference
The Aligner Lounge
Compliance Clinic
Dental Hygienist & Therapist Symposium
A community
The aim of the game is once again to cater to the needs and interests of all members of the dental team, regardless of their experience to date, background or clinical focus. BDCDS is more than just a place to learn, it's a community of like-minded individuals who want to facilitate the collective success of the profession.
With that in mind, it will be the ideal platform to network with colleagues, meet with friends and make new connections across the trade. Thousands of people will be in attendance, each bringing unique skills and ideas to the table. Whether you work in private or NHS dentistry, practice or hospital, endodontics, implantology, periodontology, orthodontics or prosthodontics, this will be an event you do not want to miss!
Feedback included:
"A good range of stands and information available, which is relevant to my practice. I really enjoyed the talks I attended, which were informative and helped to enhance my clinical knowledge." – Dr Jenna Keenan, Compton House Dental Practice
"I think BDCDS is excellent. I have been attending for many years and have missed attending in-person due to lockdown, so it is good to be back." – Jill Young, dental hygienist, Coleshill Dental Care
"As my first visit to this show, I have found it very informative. The lectures are well run and the speakers are friendly and very knowledgeable. The free samples and CPD are a bonus – great atmosphere too!" – Donna Waugh, lead dental nurse, Bupa Dental Care
"Excellent content from a broad range of speakers and wide-ranging stands – including ones I would not have considered visiting before. Good show organisation as well, I would recommend BDCDS." – Dr C. Oldfield, Sandygate Dental
Register your interest for 2023 today
!