14 Mar 2023
Sugar and breastfeeding could impact dental caries in infants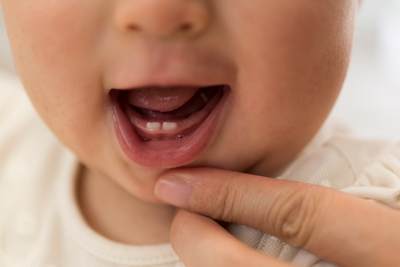 A recently published study into potential causes of dental caries in children has suggested that sugar consumption and early interruption of breastfeeding may be contributing factors.
The Brazilian research identified dental caries in 22.8% of the 800 children included in the study. Upon analysing the data for trends, the authors concluded that prolonged breastfeeding (12-23 months and for longer than 24 months) increased the risk of dental caries in infants aged 2-years-old. They also suggested that diet and sugar consumption for children who are weened at any stage could impact their risk of caries and should, therefore, be carefully considered. The aim should be to reduce sugar intake and consumption of highly processed foods to protect children from dental caries.
What does this mean for dental professionals?
It highlights the importance of raising awareness among new or expectant parents on their role in looking after their children's oral health from the very beginning. Emphasis should be on a balanced diet and whether they breastfeed their baby or not, and regardless of for how long they do so, parents must be aware of the hidden sugars to look out for in the food they purchase. There is no guideline limit for sugar among children under 4-years, but it is recommended that they avoid sugar-sweetened drinks and food with added sugar.
This latest study comes just months after other research found various baby food pouches to contain more sugar by volume than Coca-Cola. Indeed, Action on Sugar's own research went on to identify only 73 baby and toddler sweet snacks that would be considered low in sugar. There has already been outcry among the dental profession and paediatricians, as well as a renewed passion to educate parents and encourage them to check labels before feeding their children far more sugar than they intend to. This is especially important given that 11% of 3-year-olds and nearly a quarter of 5-year-olds in England are estimated to have tooth decay.
Ultimately, the importance of education for new and expectant parents has been brought to the fore once again. Monitoring and minimising the consumption of added sugars remains crucial for the general and dental health of young people, giving them the very best start in life. The dental professional has an important role to play in spreading information and raising awareness.