25 Jan 2023
Thinking of selling your practice? Do it the right way for optimum results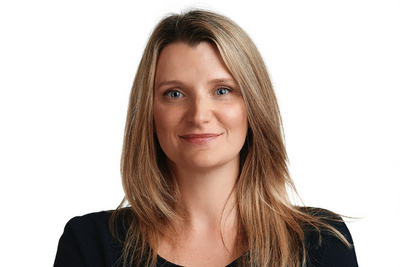 The British Dental Conference & Dentistry Show (BDCDS) will once again provide a wealth of information and guidance for all dental team members. In addition to clinical and career development advice, delegates can also seek help in managing and growing their business. Of interest to any principals thinking about selling their practice in the near future, there will be various sessions dedicated to exploring the challenges and helping you make good decisions. This is especially important given the current UK economic landscape.
Abi Greenhough is the Managing Director at Lily Head Dental Practice Sales. Reassuringly, she believes that the current UK recession is unlikely to have a significantly negative impact on the dental market:
"It would be easy to assume that a recession and increased borrowing costs would suppress selling prices and interest from buyers. It is true that the dental practice sales market is not immune to market cycles. Our experience is that buyers are more price sensitive during periods of national economic downturn. Though previously buyers were often competitively bidding beyond the asking price, they are now less willing to do so. However, deal volumes are stable or increasing, showing continued appetite across the market."
For those thinking about selling in the near future, it is essential to maximise and retain the value of the business. As we move further into this national recession, Abi considers how principals might protect the value of their practices:
"There is a direct correlation between the profitability of a business and its value. With the increased cost of doing business, principals who do not adjust will see profits being squeezed. So, we recommend that business owners focus on carefully managing costs, finding efficiencies, realising growth opportunities, implementing pricing strategies and maximising existing resources. Buyers are also interested in softer aspects of a practice such as reputation, branding, governance, business systems and processes, staff retention, and customer satisfaction – all of which support long-term sustainability. Looking to improve on these areas too will enhance the saleability of a practice when the time comes."
Another aspect that can help to make the selling process as smooth as possible is getting to know the buyers better. Though not common among vendors, Abi suggests that understanding their needs could be beneficial in the long run:
"It has been a seller's market for many years. This has made it easy for sellers to call the shots. Of course, this is counter-intuitive in a B2B scenario where the person doing the selling is expected to do all the work in order to attract and close a deal with a buyer. I think we are seeing a slight swing towards buyers and principals who have empathy with their buyer will be able to get a better outcome. For instance, a buyer will need detailed, timely and accurate financial information from a vendor to secure funding. Ultimately, a sale is a negotiation and it can only be secured when both parties see that the deal is to their advantage."
Abi will be discussing some of these topics and other as part of her session within the Practice Management & Services Theatre at the upcoming BDCDS. Sharing what she hopes delegates will take away from her session, she says:
"I want attendees to understand the value of appointing an experienced dental broker when approaching a practice sale and why it is important there is trust between them. Attendees should also gain a better understanding of what impacts the sale price of a practice, which they can apply to their own sale. In addition, we will discuss the role of lenders in the acquisition process and what makes an attractive proposition for them."
Registration is now open for BDCDS 2023 and is completely free for the dental team. The event will offer two days of CPD-accredited content, delivered by world-class speakers. There will also be an extensive trade exhibition with hundreds of dental manufacturers, suppliers, training providers and professional associations on hand to offer bespoke advice and guidance to anyone who needs it. Be sure not to miss out this May and secure your place online today.