04 May 2022
Time's running out to register for 2022!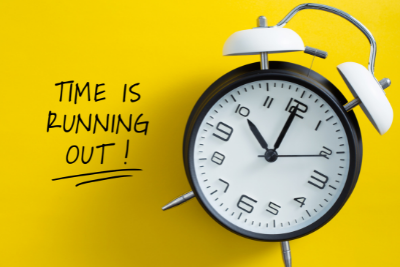 With only 1 week to go, are you ready for the British Dental Conference and Dentistry Show (BDCDS) 2022? Registration is completely free for all delegates – so why not bring your whole team?
There is plenty to entertain all dental professionals at the event, which features a comprehensive educational programme with topics relating to every role.
For dentists…
…The BDA Theatre will explore fascinating subjects from treating occlusal emergencies to preventing litigation, the periodontal classification and so much more. The Speciality Interest Theatre, supported by the BSP and BOS, will provide focused topics from each dental discipline and the BACD Aesthetic & Digital Dentist Theatre will present sessions dedicated to pushing standards in cosmetic dental procedures. The Next Generation conference sponsored by GSK and Dental Circle is for dentists looking to build a long and successful career and the Aligner Lounge, sponsored by Align, will put the spotlight on removable orthodontics.
For practice owners and managers…
…The Dental Business Theatre, programmed by Practice Plan and sponsored by Wesleyan, will put a spotlight on challenges and potential solutions within the business sector, from improving staff retention to the future of NHS dentistry and mental health in the profession. The Practice Management & Services Theatre, sponsored by Software of Excellence, will consider more related topics like the tendering process, selling a practice and pensions. Plus, Business Skills Workshops – sponsored by Ashley Latter, Dental Focus and AllMedPro – will also provide more interactive opportunities to discuss ideas for streamlining, developing and optimising business processes.
For dental nurses…
…The Dental Nurses' Forum, supported by the BADN, will provide a diverse range of sessions for dental nurses to make the most of. These will include dental health during pregnancy, indemnity for dental nurses, inhalation sedation, an update from the GDC, managing stress, teamwork, supporting victims of domestic violence and so much more.
For dental hygienists/therapists…
…The Dental Hygienist & Therapist Symposium, supported by the BSDHT and BADT, has been specially programmed for professionals in these roles. The two-day conference will cover everything from alcoholism to communication with parents of young children, improving periodontal health, boosting patient compliance and other topics pertinent to those in the profession.
For everyone…
…All members of the clinical team will benefit from the Core CPD Theatre, with hours of verifiable CPD available on essential topics including managing difficult people, complaints handling, safeguarding, oral cancer, CQC inspections, medical emergencies and more. In addition, the BAPD Private Dentist Theatre aims to support all team members who work within or are involved with the delivery of private dentistry in overcoming challenges faced in the sector right now.
Plus, you can't miss the extensive trade exhibition at the very centre of all the action. There will be hundreds of leading brands, manufacturers, suppliers and training providers across the trade floor including, but certainly not limited to:
3M Oral Care
3Shape
A-dec
Belmont
Boutique Whitening
Colgate
DDU
Frank Taylor & Associates
GC UK
GSK
Henry Schein
Oral B
Planmeca
Software of Excellence
Straumann
W&H
An array of professional associations, societies and organisations will be in attendance as well, including ADAM, BACD, BADN, BADT, BES, BOS, BSDHT and BSP. There will also be various prestigious educational facilities represented such as the Birmingham Metropolitan College, College of General Dentistry, College of Medicine and Dentistry, Eastman Institute and Royal College of Surgeons (Edin). Plus, various charities will be on hand to share their latest projects and successes, including Bridge2Aid, Dentaid, Mouth Cancer Foundation and the Oral Health Foundation.
With all of this and so much more under one roof, BDCDS 2022 is set to be a fantastic platform for learning and networking for the entire dental team. If you haven't registered yet, now's your chance. It's completely free for all delegates so be sure not to miss out!