22 Feb 2023
WTF? What is the future?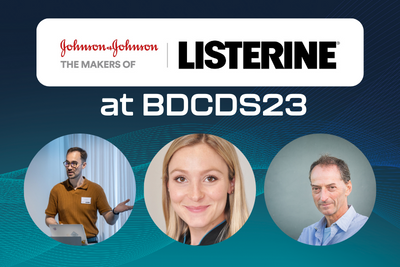 Join Professor Iain Chapple, Benjamin Tighe and Laura Bailey as they discuss the importance of empowering clinicians to enable them to make personalised care a key part of their day-to-day practices, brought to you by Johnson & Johnson Ltd.
The trio will also highlight the prevalence of periodontal disease and how it can affect systemic conditions such as diabetes or heart disease.
Professor Iain Chapple
Iain Chapple is Director of Research for the Institute of Clinical Sciences at Birmingham University, UK. He has written 13 textbooks, 35 chapters and published over 240 papers
Over the years, he has been awarded The Royal College of Surgeons' Tomes medal (2011), IADR Distinguished Scientist (2018), and the EFP's Eminence Award (2022). He was also awarded an MBE in the Queen's 2022 New Year Honours.
He also leads a regional periodontal service, as well as a national service for adults with epidermolysis bullosa.
Benjamin Tighe
Benjamin Tighe is a tutor dental therapist at the prestigious Eastman Dental Hospital alongside working in private practice. Ben is also a trainer for the Swiss Dental Academy and lectures across the UK on Guided Biofilm Therapy. He has specific clinical interests in the treatment of peri-implant disease and the systemic effects of oral biofilm on the body.
Laura Bailey
Laura Bailey graduated with a first-class BSc (hons) degree as a dental therapist from Manchester University in 2013. At her graduation, she won awards for best clinical skills and patient communication. She has also been shortlisted for 'Most invaluable team member' at the Private Dentistry Awards. Most recently, Laura graduated with distinction from a PG Dip in Restorative and Aesthetic Dentistry.
Laura is a progressive dental therapist, keen to develop her full scope of practice. She is passionate about the working relationships she has with her patients and wants to inspire other dental therapists to do more of what they love.