01 May 2022
Autonomous navigation in the endo canal? COLTENE makes it possible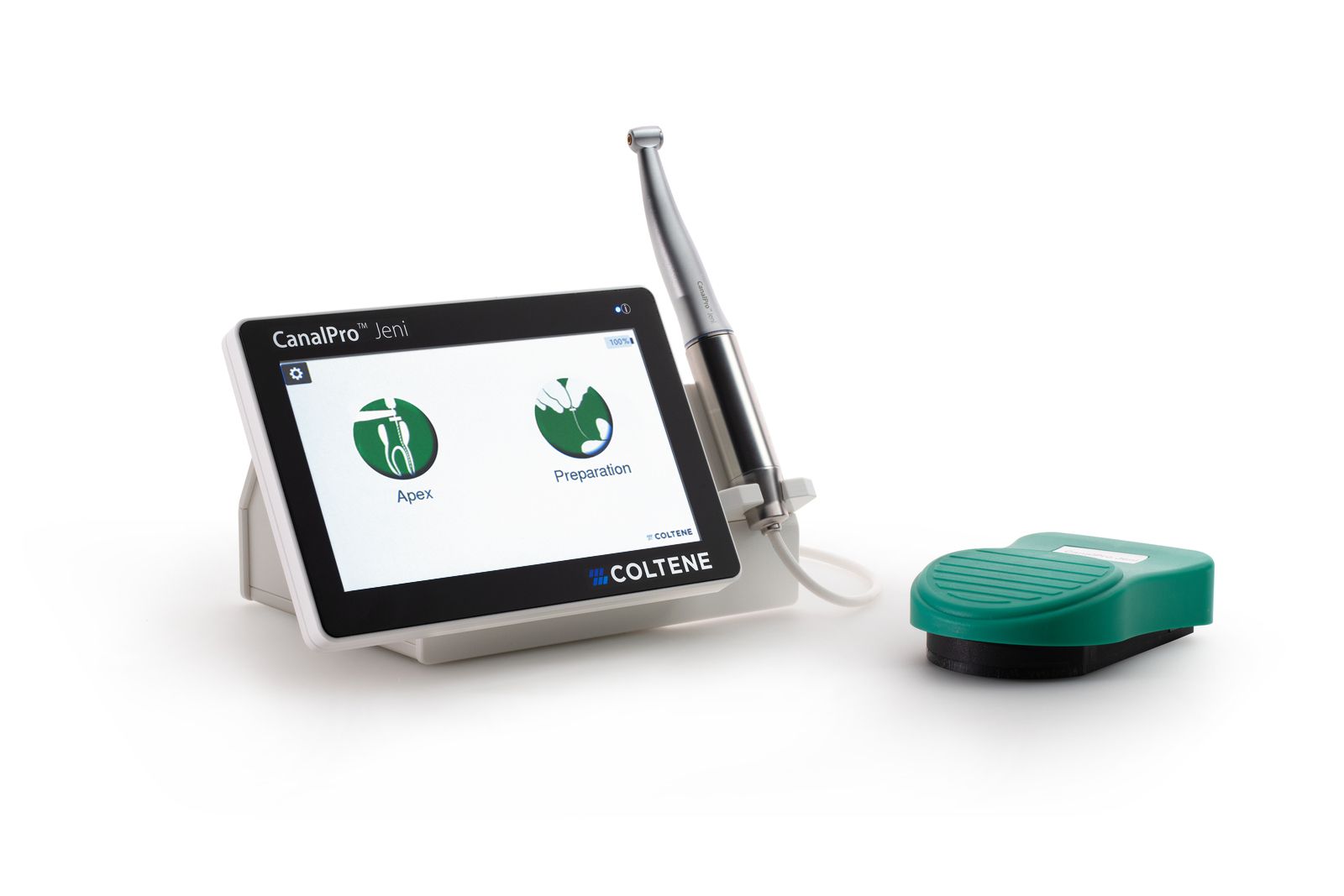 From COLTENE is the CanalPro™ Jeni, digital assistance for canal preparation.
The CanalPro™ Jeni is a fully automatic, electric controlled endomotor with integrated apex locator which makes preparation easy, safe and efficient.
The Jeni adapts to the individual root canal anatomy and guides mechanical and chemical preparation step-by-step.
Other advantages:
Compatible with four COLTENE NiTi file systems.
An audible signal when irrigation is required.
Will also detect when a file change is recommended.