25 Apr 2022
Choose from Residential Training or Online Blended Learning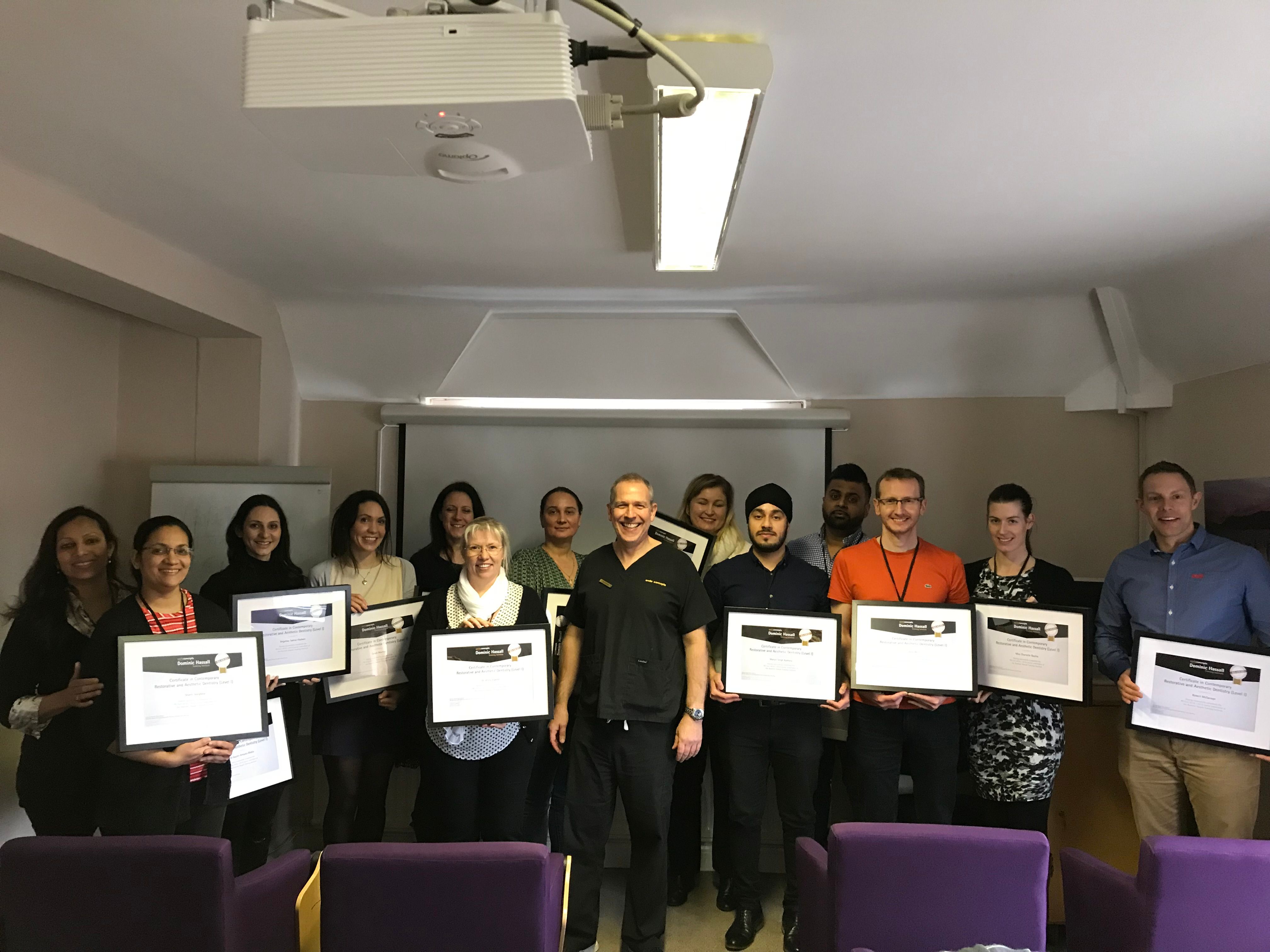 The traditional classroom environment is still right for many of our postgraduate students, but a growing number prefer the flexibility and freedom that online learning can give them.
Many dentists who want to further their career with our courses, until recently have only had the option of residential courses, and some couldn't afford the time or travel expenses to attend.
You will see that some of our most popular courses are now available as an online-blended version, which has been very successful.
Residential courses are hugely popular so it seems that many people still want to learn in this way, but there has also been a steadily increasing trend towards online learning, and the online-blended format has had an amazing response.
The certificate at the end will be the same as the traditional one, and verifiable CPD is accumulated as you progress through the course. The online forum is a valuable community for learning and support where you have access to Dominic as well as like-minded students.
Course material is organised into modules and lessons making it very easy to follow. You can download and watch the videos on any device, and there is downloadable supporting material. The quality of the video presentations is exceptional with excellent audiovisual.
"I think I've made a great choice; for me it is excellent, it suits me perfectly. I can watch videos, read articles whenever I have time. I can even re-watch them, which is not possible with a 'normal' live course."
State of the art ceramics and composites in the aesthetic zone.
Dominic is lecturing at this year's Dentistry Show. You can join him in the BACD Theatre on Friday 13th May from 13:45 until 14:45 for 'State of the art ceramics and composites in the aesthetic zone'.
If you are considering a course, it's an ideal opportunity to get a feel for Dominic's style and content.
"Dominic presents research-based, quality cases, and delivers lectures in a way that is friendly and approachable"
See Dominic on Stand 5 D99
We are also exhibiting at the show and can be found on Stand 5 D99 where Dominic will be on hand to answer any dentistry questions; Emma Mullally, Course Coordinator can talk to you about all of our courses - online and residential. Alan, Tina and Gary; our online team, can talk you through the structure of the online course and explain how it works.
Find out more about the Dominic Hassall and get FREE training at DHTI.co.uk