03 May 2022
Education - Get the Best Clinical Training Possible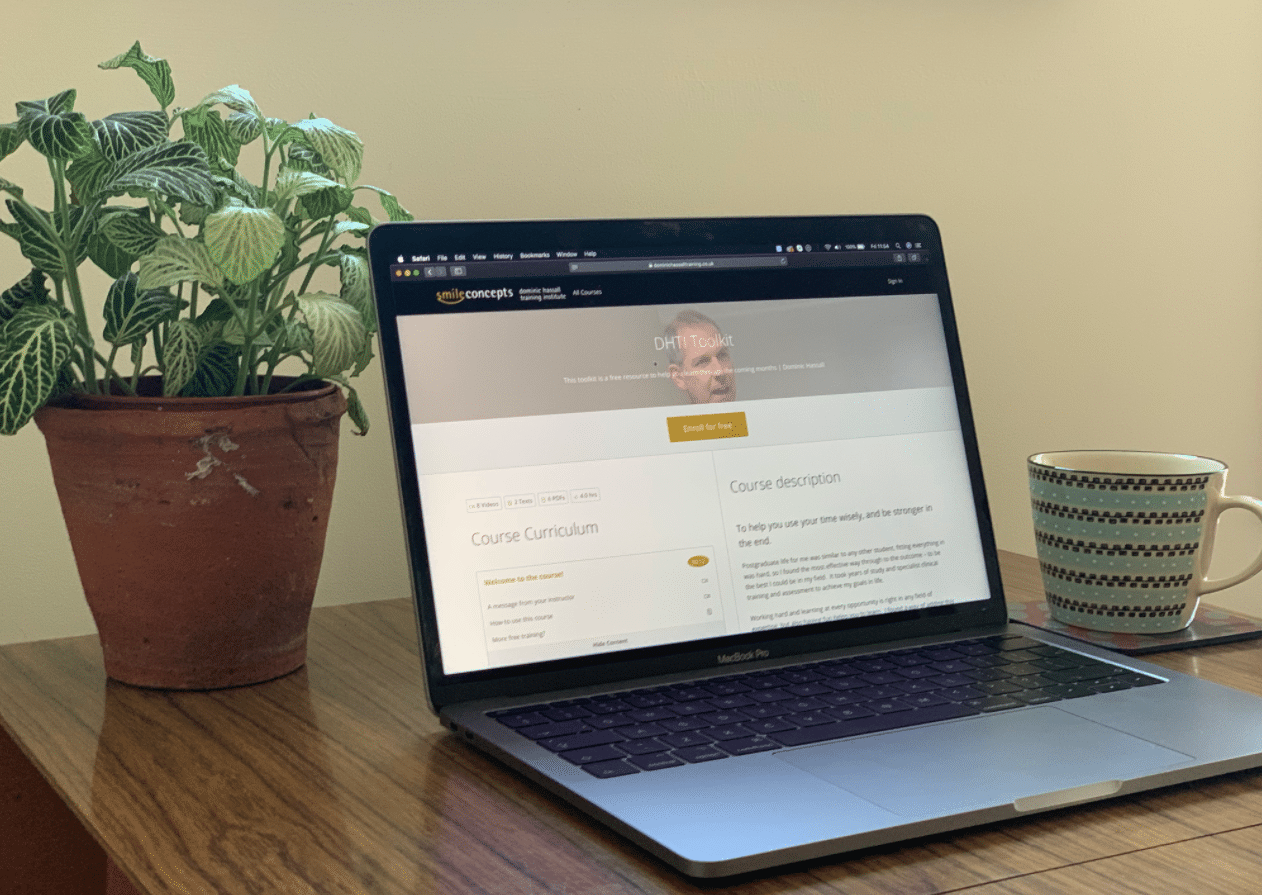 You can see brochures and websites, reviews and testimonials, but you are still not sure until you are actually on the course.
Here are two ways to find out for yourself -
1 - See Dominic lecture at the Dentistry Show
2 - Take the Dominic Hassall Training Institute FREE Educational Toolkit
See Dominic lecture at the Dentistry Show
Dominic is lecturing at this year's Dentistry Show. You can join him in the BACD Theatre on Friday 13th May from 13:45 until 14:45 for 'State of the art ceramics and composites in the aesthetic zone'.
If you are considering further education, it's an ideal opportunity to get a feel for Dominic's style and content.
The limitations of outdated conventional composites and old-fashioned ceramics will be considered, and how these can be overcome with minimally invasive ceramics and bioclear composite techniques.
The use of 360 ceramic/composite techniques in challenging situations will be presented and how these can provide long lasting functional and aesthetic results.
By the end of the presentation participants should be able to evaluate the composite and ceramic technique most suitable for individual situations.
"Dominic presents research-based, quality cases, and delivers lectures in a way that is friendly and approachable"
DHTI Educational Toolkit
The Educational Toolkit is a free updated resource to help you stay on top of your education. You can go straight to it now - www.DHTI.co.uk
Here's what you'll get:
Free Videos
NEW UPDATE JULY 2021 - The Ceramic and Composite Revolution

Current recommendations - all ceramic crown & bridge materials

Bioclear Method - Anterior composite restorations introduction

Demonstration of a Face Bow record

Predictable techniques for the rehabilitation of tooth surface loss

Role of Splints in Occlusal Disorders

Improving outcomes in aesthetic dentistry

Bioclear Method - Median Diastema Closure

Workshop Classification - Risk-based Diagnosis and Monitoring
Free Articles
Achieving excellence in the aesthetic zone after tooth extraction

Current concepts in aesthetic restorative dentistry

The functional aesthetic diagnostic wax up

The ceramic revolution

The Dahl appliance
This is an amazing amount of top quality clinical training, all at no cost, just so you can see how Dominic Hassall teaches, and to show you the quality of his content.
See Dominic on Stand D99
We are also exhibiting at the show and can be found on Stand D99 where Dominic will be on hand to answer any dentistry questions; Emma Mullally, Course Coordinator can talk to you about all of our courses - online and residential. Alan, Tina and Gary; our online team, can talk you through the structure of the online course and explain how it works.
Find out more about the Dominic Hassall and get FREE training at www.DHTI.co.uk