23 May 2022
BADN CELEBRATES BELATED 80th ANNIVERSARY AT THE BRITISH DENTAL CONFERENCE & DENTISTRY SHOW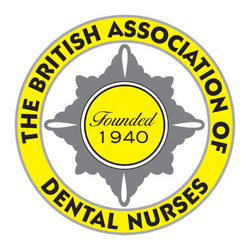 The UK's professional association for dental nurses, the British Association of Dental Nurses (BADN), celebrated its delayed 80th Anniversary at the recent Dentistry Show with an Anniversary Afternoon Tea at the NEC Hilton.
At the Tea, BADN President Jacqui Elsden presented long service badges to Michelle Brand (5 years), Jenny Wood (10 years) and Paula Sleight (25+ years); presented the three Past Presidents at the Tea with BADN 80th anniversary commemorative brooches, and read out a letter of congratulations from HM The Queen.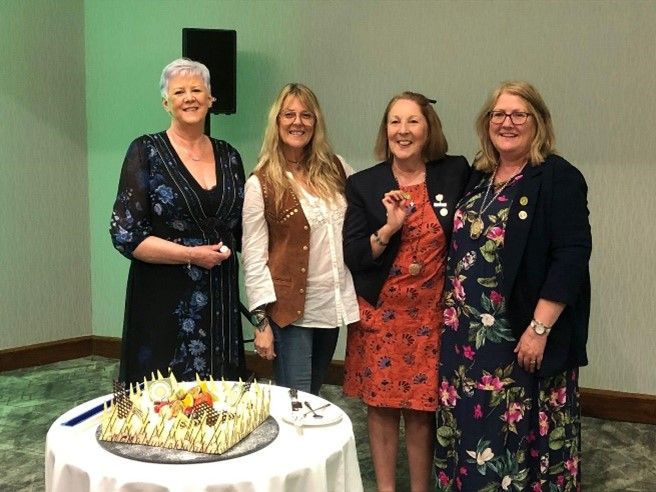 Past Presidents (from left) Paula Sleight, Angie McBain-Heilmann and Hazel Coey with BADN President Jacqui Elsden
BADN President Jacqui Elsden cutting the Anniversary Cake
BADN were delighted to welcome Junior Vice President of the British Veterinary Nursing Association (BVNA), Charlotte Pace, who spoke briefly about the collaboration between the two Associations, and made the toast to BADN.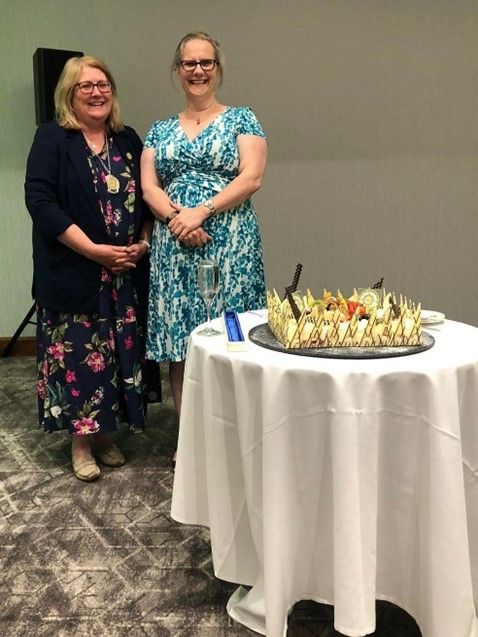 BADN President Jacqui Elsden with BVNA Junior Vice President Charlotte Pace
President Jacqui also presented Chief Exec Pam Swain with a gold bangle from members of the Executive Committee, past and present, and Past Presidents, to mark 30 years of working for BADN. Pam was also made an Honorary Life Member of the Association.