28 Apr 2022
Discover Your Dream Job in Sunny Oz!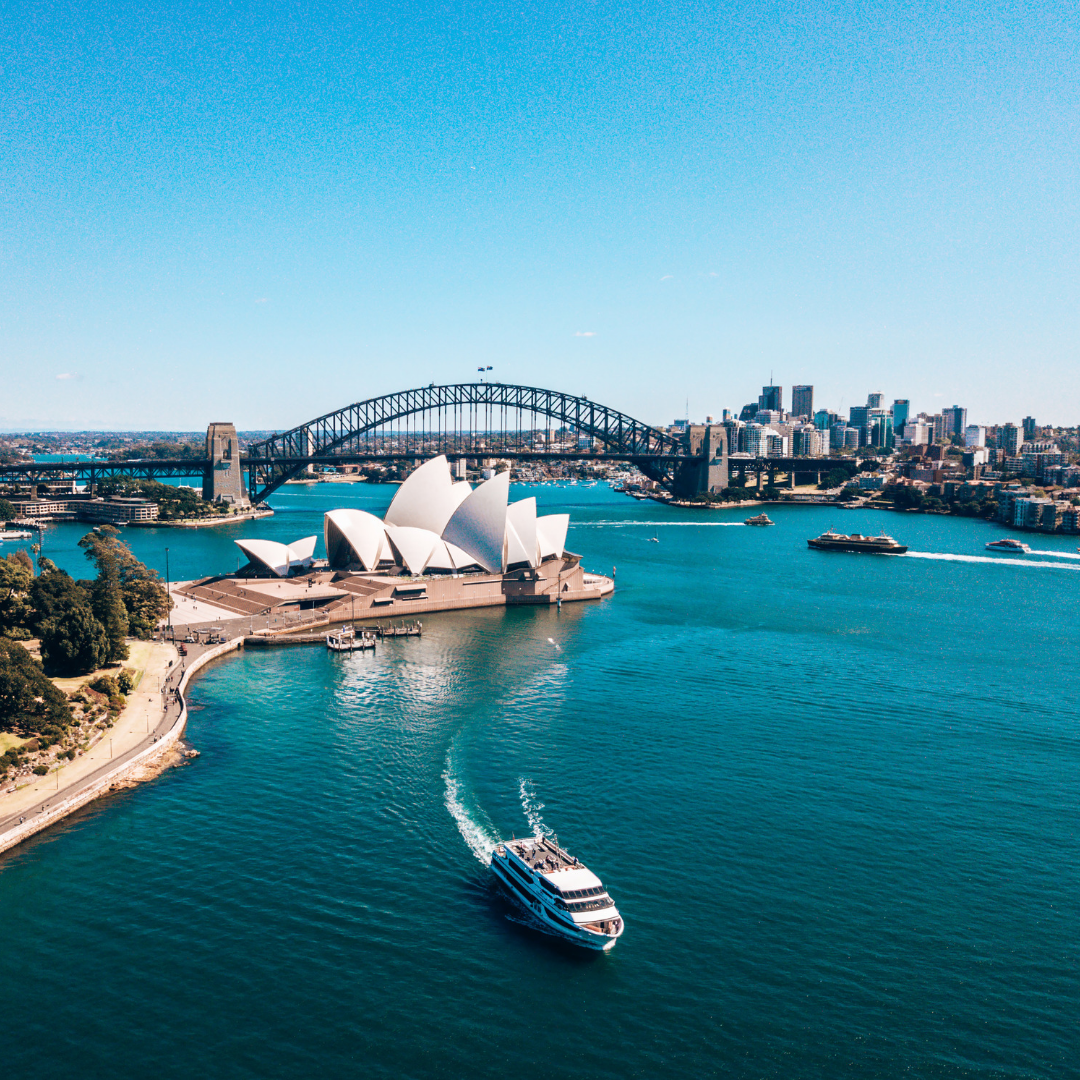 Are you dreaming of a move to the sun? If you'd love to swap grey skies for blue while taking advantage of fantastic career opportunities in a friendly and supportive environment, joining National Dental Care Group in Australia could be the perfect choice for you.
Having partnered with talented overseas dentists for over 30+ years, we have the knowledge and experience to help you achieve your dream lifestyle down under with a wide range of dental roles in our state-of-the-art practices across Australia.
Get the lifestyle you've always dreamed of
There's little doubt that Australia offers a truly amazing lifestyle. From its beautiful beaches and high quality of life to its laidback atmosphere and notoriously friendly people, the land of Oz certainly has a lot going for it - just ask the huge number of Brits & Irish dentists that cross over to our shores each year!
Moving to Australia for work will provide far more than just a change in your career. Throughout Australia, you'll find a relaxed way of life, a focus on outdoor activities, and - of course - plenty of beautiful sunshine!
Enjoy a fresh start in a beautiful location
Whether you've been feeling stuck in a rut or simply desire a change of scenery, moving to a new country can be an incredibly motivating fresh start. And while Australia may seem like a long way to travel, the advantages of setting up in another English-speaking country mean a move down under could be a lot easier than you might think.
From meeting new people to taking on exciting career opportunities, making the move to a country like Australia offers countless benefits for those seeking the freedom of a new start overseas.
Experience the benefits of joining a network
One of the most daunting aspects of relocating to a new country is settling into your new job and making new friends. At National Dental Care, our collaborative culture isn't just about working with your peers - it's also about enjoying close relationships with the people around you.
As part of our team, you'll have access to more than 1000 dental industry experts, connecting you to a skilled network of professionals for ongoing advice and support. From career development to social networking, we make it easy to settle right in!
Take advantage of ongoing training and development
A focus on ongoing training and clinical excellence is an important part of our culture here at National Dental Care Group - and is also a key motivator for dentists and staff at all levels.
As part of our commitment to helping team members upskill and achieve their career goals, we've launched the NDC Academy - an exclusive in-house training program accessible to all National Dental Care dental professionals and practice staff, enabling every team member to take advantage of professional training and skills development opportunities.
Get more out of life with National Dental Care Group!
National Dental Care Group offers a huge array of incredible and exciting benefits, including:
Relocation opportunities across Australia with a range of different practice locations to suit your new Aussie lifestyle.
Expert visa support to suit your specific circumstances - whether that's a working holiday visa or sponsorship, we can help!
Modern, well-established practices fitted with the latest equipment, such as CBCT/OPG, CEREC, Intra-oral cameras and more.
Ongoing training and development opportunities through our in-house NDC Academy, to help you to achieve your career goals
Fantastic networking opportunities with experienced, supportive and highly-skilled professionals across Australia - we have over 300+ dentists and a growing specialist network.
Competitive commission and/or remuneration packages, great incentive schemes, and attractive benefits.
Come and see us at the British Dental Conference (BDC)
Pop by and visit us at Hall 5 Stand N60, and chat to Derek Shearer, our Chief Operating Officer and Dr Antony Benedetto, a fellow dentist and Chairman of our Clinical Advisory Committee, about relocation opportunities and what it's like to work as a dentist in Australia.
Short on time? If you'd like to arrange a one-on-one chat with our team on either the Thursday before the conference or the Friday or Saturday, please contact zoe.clements@nationaldentalcare.com.au or reach out to me on +61 436 920 918.
We look forward to seeing you there!
If you're ready to discover the amazing lifestyle of Australia and take your career to the next level, check out our current opportunities here or contact Zoe Clements at Careers@NationalDentalCare.com.au to find out about relocating with National Dental Care Group.
https://www.nationaldentalcare.com.au/article/discover-your-dream-job-in-sunny-oz