24 Feb 2021
The British Dental Conference and Dentistry Show will now take place 13th-14th May 2022 at Birmingham NEC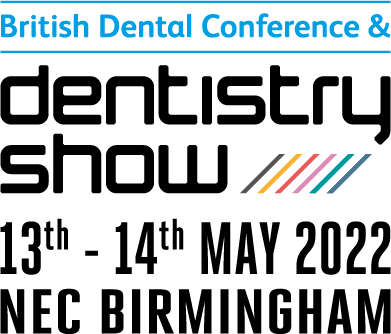 The 2020 event will now take place on Friday 13th and Saturday 14th May 2022 at the Birmingham NEC, hall 5.
CloserStill Media, organiser of the British Dental Conference and Dentistry Show, have made the carefully considered decision to postpone the British Dental Conference and Dentistry Show (BDCDS).

The 2020 event will now take place on Friday 13th and Saturday 14th May 2022 at the Birmingham NEC, hall 5.

Martin Woodrow, Chief Executive of the BDA commented: "As we are all aware, the COVID-19 situation in England is continually developing, and after careful consideration, the decision to reschedule has been made out of an abundance of caution. However, I have no doubt that the 2022 conference will be the biggest, best and most meaningful event yet!"

In the meantime, CloserStill Media will be focusing on how they can support the profession as they continue to work through this, very challenging time for dentistry.
"Over the past few months, we have been diligently assessing the landscape of the return of in-person events for the dentistry community," said Alex Harden, Event Director BDCDS at CloserStill Media. "Working closely with all of our partners, our main priority remains operating the event during a timeframe that would be both safe and beneficial for our attendees, sponsors, and venue partners. Our team is more devoted than ever to creating engaging, practical resources for continuing education and industry growth in a digital world. Thank you for your continued support during these difficult times and we trust you and your families are safe and well."
The BDCDS is the UK's leading two-day exhibition and conference for dental professionals, providing clinical, leadership and practical training via an extensive educational programme and hands-on workshops. It is the UK's largest event of its kind, attracting over 9000 unique delegates and over 400 exhibitors.
CloserStill Media specialises in global professional events, within the healthcare and technology markets. The healthcare portfolio includes some of the UK's fastest-growing and award-winning events, such as the Clinical Pharmacy Congress, The Dentistry Show, The Pharmacy Show and Acute & General Medicine.
CloserStill delivers unparalleled quality and relevant audiences for all its exhibitions, delivering NHS and private sector healthcare professionals from across occupational therapy, pharmacy, dentistry, primary and secondary care with more than £16m worth of free training.
The British Dental Conference and Dentistry Show 13th-14th May 2022, Hall 5, Birmingham NEC, co-located with The Dental Technology Showcase.
For all the latest information, visit www.thedentistryshow.co.uk, call 020 7348 5270 or email
dentistry@closerstillmedia.com